The National wrapped up their 3-night run at ACL Live with Warpaint (night 2 pics, night 2 & 3 setlists)
Sarah Frankie Linder
The National @ The Moody Theater - 4/22/2014

The dull roar opening "Bloodbuzz Ohio" rose the crowd in immediate recognition, yet the group kept the song reigned in and continued the build through newer material "Don't Swallow the Cap" and the piano-led "Hard to Find" as well as High Violet's "Afraid of Everyone" and an exquisitely pained "Conversation 16." The first cathartic swell didn't break until 10 songs in, with the uproar of "Squalor Victoria," which reset the performance as Berninger smashed the mic stand into the stage and stormed manically from end to end.
That release is Berninger's forte, but it's the band and frontman's build to it that makes the National beloved and their shows powerful enough to carry three nights in one of Austin's largest venues. The singer's raw in performance, peeling back a vulnerability and insecurity in open wounds. He draws the crowd into this naked susceptibility so that the relief when the emotion finally shatters rivets and razes the entire audience. [Austin Chronicle]
The National wrapped up their three-night run with Warpaint in Austin at ACL Live at Moody Theater last night (4/23). You already saw pictures of night 1, and here's a set of night 2. The setlists were pretty similar from night to night, but for anyone who went multiple nights there were some differences. Only night 2 got "Anyone's Ghost," "Heavenfaced" and a few others, and only night 3 got "Demons," "Looking for Astronauts" and a few others then too.
More night 2 pics, and the night 2 & 3 setlists, below...

--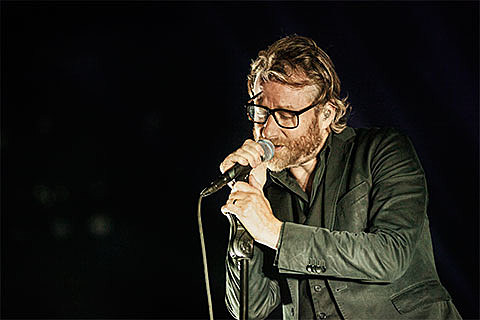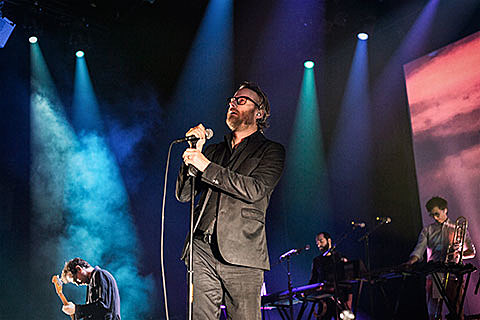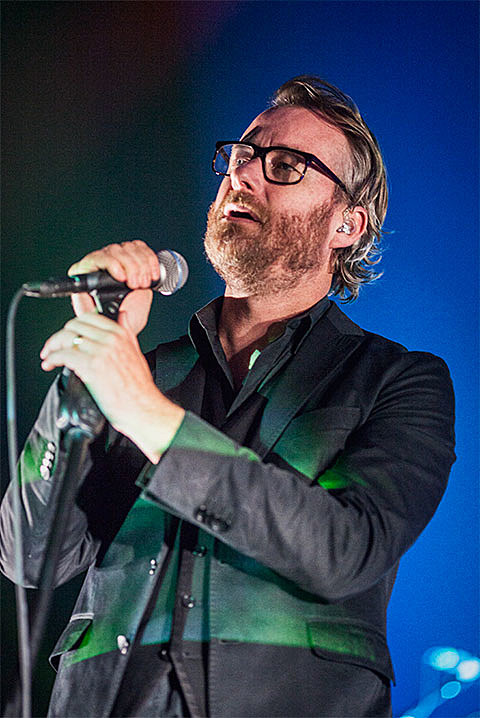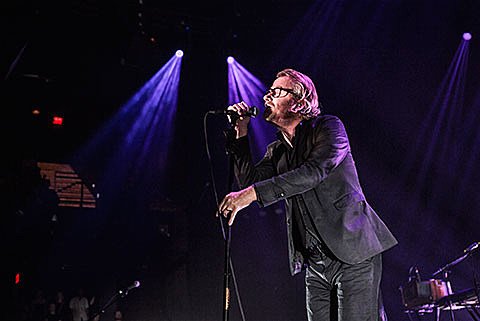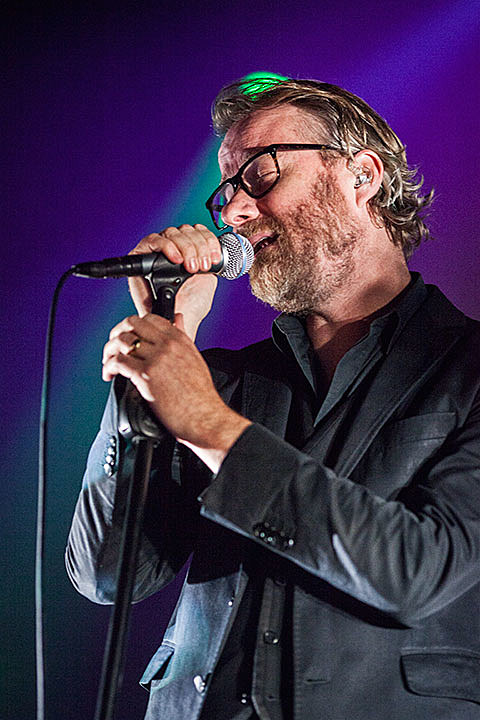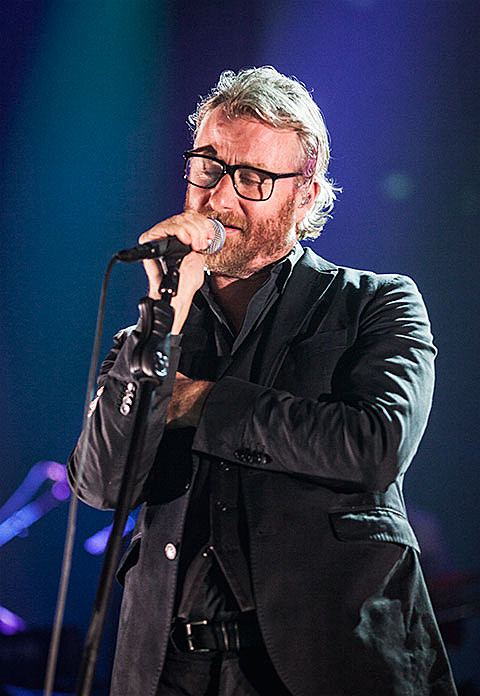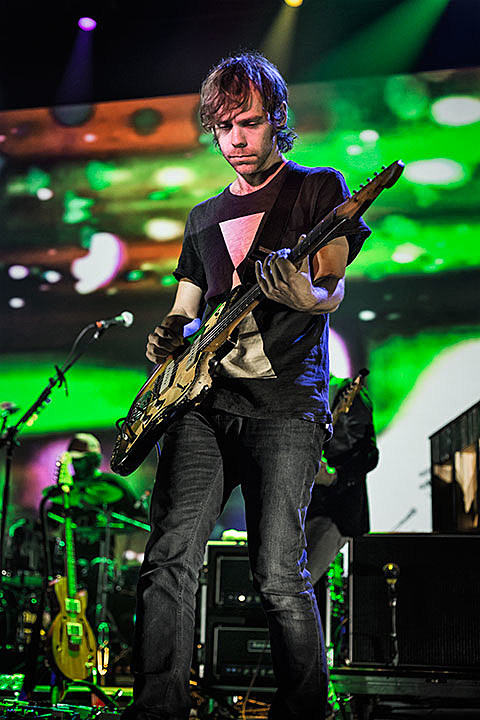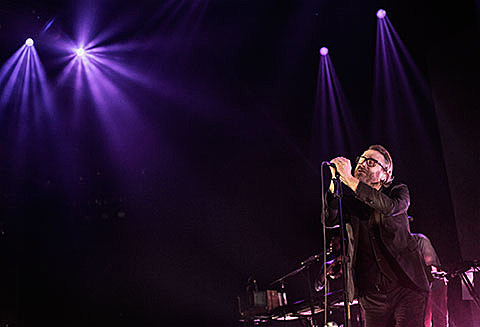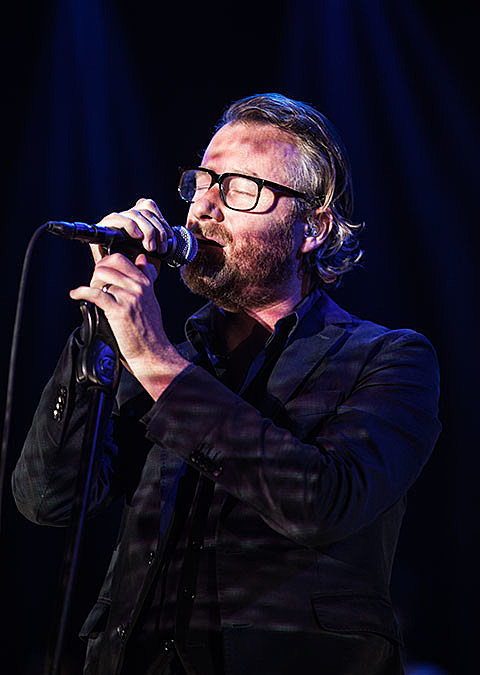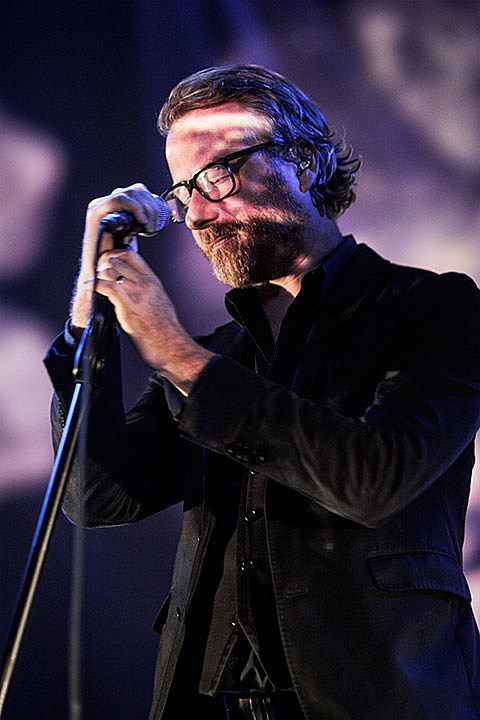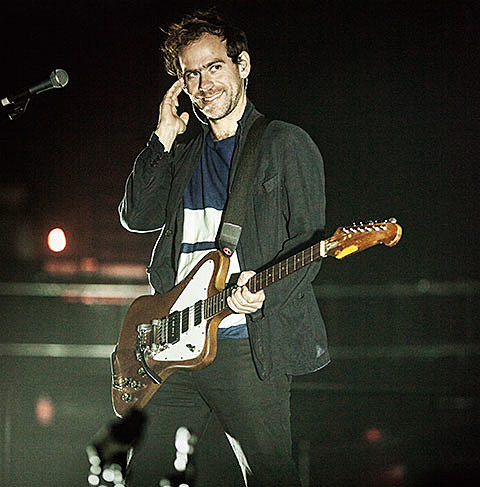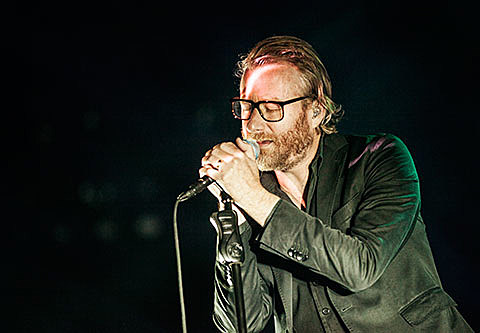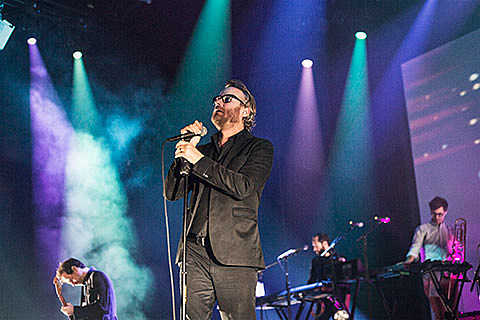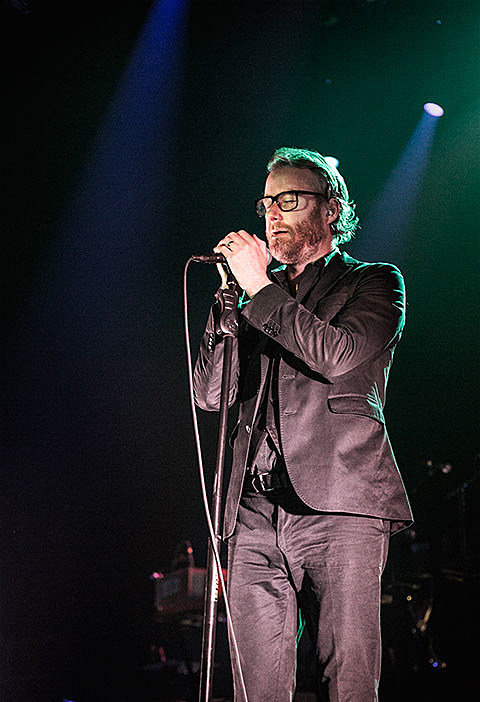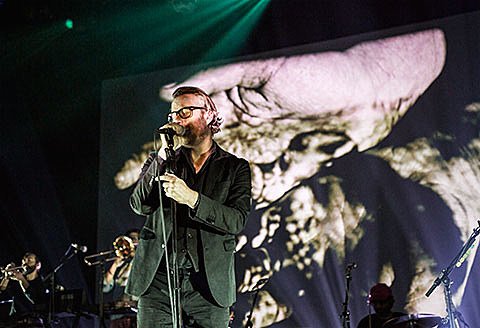 NIGHT 2 SETLIST: (via)
Don't Swallow the Cap
I Should Live in Salt
Anyone's Ghost
Bloodbuzz Ohio
Sea of Love
Heavenfaced
Afraid of Everyone
Squalor Victoria
I Need My Girl
This Is the Last Time
Lucky You
Little Faith
Available
Apartment Story
Pink Rabbits
Humiliation
Sorrow
Graceless
Fake Empire
Encore:
All Dolled-Up in Straps
Mr. November
Terrible Love
Vanderlyle Crybaby Geeks
NIGHT 3 SETLIST: (via)
Start a War
Sea of Love
I Should Live in Salt
Mistaken for Strangers
Demons
Don't Swallow the Cap
Slipped
Afraid of Everyone
Squalor Victoria
I Need My Girl
This Is the Last Time
Looking for Astronauts
All the Wine
Abel
Slow Show
Pink Rabbits
Bloodbuzz Ohio
Murder Me Rachael
Graceless
About Today
Fake Empire
Encore:
England
Mr. November
Terrible Love
Vanderlyle Crybaby Geeks