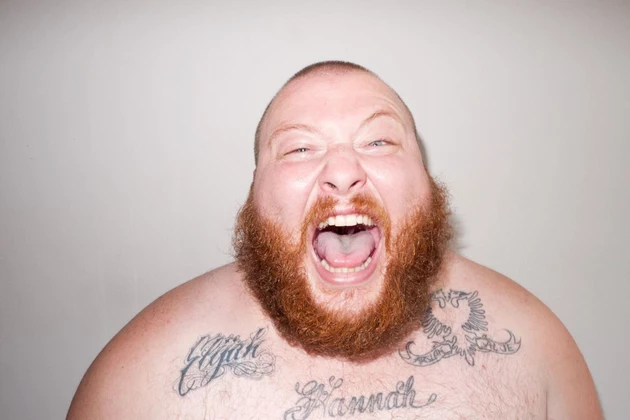 StubHub announce SXSW showcases at Banger's (Action Bronson, WAVVES, more)
StubHub returns to SXSW this year with some SXSW shows, and we're happy to be debuting their lineup to the world for them. It looks like this:
2018 StubHub SXSW Schedule:
Location: Banger's Sausage House & Beer Garden - 79 & 81 Rainey Street, Austin, TX 78701
DAYTIME
2 p.m. lovelytheband
3 p.m. morgxyn
4 p.m. Lola Marsh
5 p.m. Lawrence
6 p.m. Joey Dosik
NIGHT TIME
9 p.m. Caroline Rose
10 p.m. Jukebox the Ghost
11 p.m. Two Feet
12 a.m. Cold War Kids
DAYTIME
2 p.m. Hembree
3 p.m. Durand Jones & The Indications
4 p.m. Liza Anne
5 p.m. Field Report
6 p.m. Mt. Joy
NIGHT TIME
9 p.m. The Frights
10 p.m. Cuco
11 p.m. WAVVES
12 a.m. Action Bronson
--
and in their own words:

StubHub Reveals Lineup For Showcase at SXSW
Two Days and Nights of Back-to-Back Performances Headlined by Cold War Kids and Action Bronson
SAN FRANCISCO, February 28, 2018 - StubHub, the world's largest event marketplace, today announced the lineup for its fourth annual showcase at the South by Southwest (SXSW) music festival, as part of COLLiDE on Rainey. Accessible to all SXSW attendees and badge holders, the two days of shows take place March 14-15, featuring over 18 artists including Cold War Kids, Action Bronson, Two Feet, Jukebox the Ghost, WAVVES and Cuco.
Hosted at Austin's quintessential Banger's Sausage House & Beer Garden, the eclectic roster of talent allows concert goers to explore a variety of genres - from rap to indie rock to soul to electronic to pop - in an intimate, outdoor venue. Performances begin each day at 2 p.m. and go into the night, with Banger's serving up their legendary house-made sausages, craft beer, pickled veggies and other Texas staples.
"The lineup that we've curated for our fourth appearance at SXSW is guaranteed to bring the energy and memorable experiences we've consistently delivered each year," said Jeff Poirier, general manager of music, theatre and performing arts for StubHub. "SXSW has proven to be a fantastic destination for StubHub to bring both new and favorite acts together, offering something for everyone to explore."
To attend the daytime performances, SXSW Attendees need only RSVP at www.culturecollide.com/stubhub. Evening performances will only be open to SXSW badge and wristband holders on a first-come, first-serve basis.