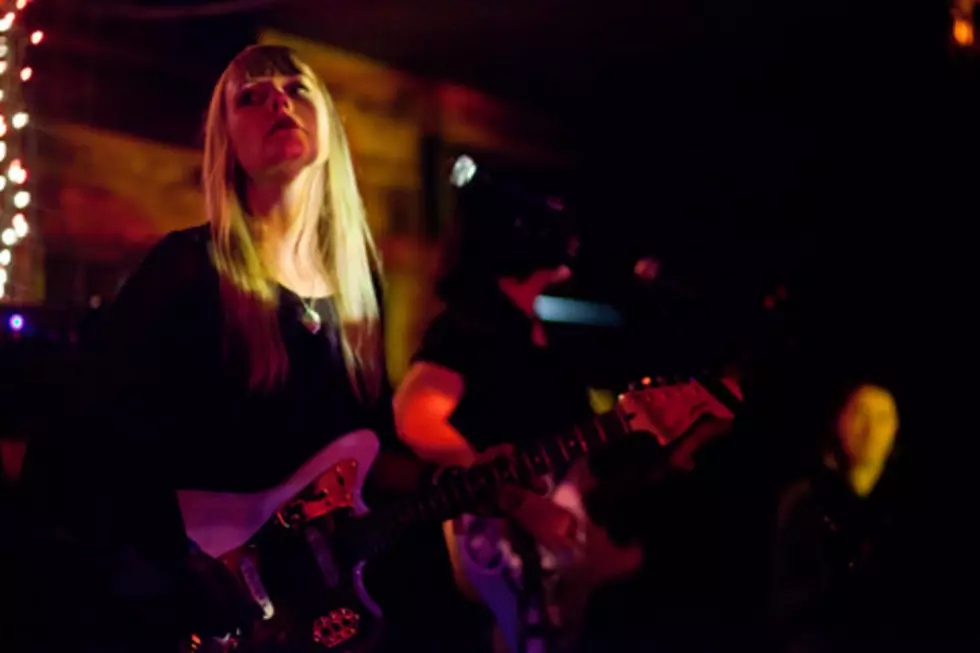 September Girls @ Hotel Vegas (SXSW pics)
"Let's just get this out of the way: Yes, it's another "______ Girls" band who draw inspiration from Phil Spector, VU and JAMC/C-86, but Dublin, Ireland's September Girls are quite good at what they do. If you're planning on see Dum Dum Girls during the fest, you might want to make time for these ladies too. (BP)"
That quote about September Girls was from our 50 Artists We Were Excited to See at SXSW 2014 post and at least one of us did in fact see those girls at Hotel Vegas on Thursday night (the Austin Psych Fest / Levitation Austin showcase). Here are some pictures. More below...