pics: BV Austin stage @ Hotel Vegan (Ume, Ringo Deathstarr, Love Inks, Silent Diane, Feathers The Young, Gashcat & more)
Ringo Deathstarr @ Hotel Vegan (by Amanda Hatfield)

"One of my favorite Austin bands, Ringo Deathstarr, do the shoegaze thing better just about any current band. Good and loud!" - Bill Pearis
The BV Austin stage was located inside Volstead Lounge at Hotel Vegan on Thursday, 3/15, during SXSW, and though the schedule looked like this: 12:15 Love Inks, 1:00 Feathers, 1:45 Gashcat, 2:30 Ringo Deathstarr, 3:15 Silent Diane, 4:00 The Young, and 5:00 Ume, we actually moved Ume on to the Hotel Vegas inside stage to accomodate more people and a certain TV camera crew for their set. It was still intimate though, or to quote, Anthony Bourdain, it was "A shitload of rawk in a tiny little room!"
Galexy Gehring of Ringo Deathstarr, who PACKED the room at 2:30, was a trooper and played two sets during the day. The first was with Feathers at 1:00. Bill Pearis wrote:

Feathers have barely been together six months but they have clearly spent that time practicing. They have it together and this was one of my favorite sets of the week. Most of their material is of the gothy electro variety, they opened with a Norman Greenbaum-style glammy stomper that I really dug. A lot of instrument switching showcased most of the members of the band.
Gaschat played a great set of Neutral Milk Hotel-like jams, much like they did later that day at the Sub Pop official SXSW showcase. NPR likes them too, but not their name.
Check out more pictures from the whole BV Austin portion of the day, below...

--
Hotel Vegas/Volstead Lounge (by Amanda Hatfield)
Love Inks (by Tim Griffin)
Feathers (by Tim Griffin)
Ringo Deathstarr (by Tim Griffin)
Ringo Deathstarr (by Amanda Hatfield)
Silent Diane (by Tim Griffin)
Silent Diane (by Amanda Hatfield)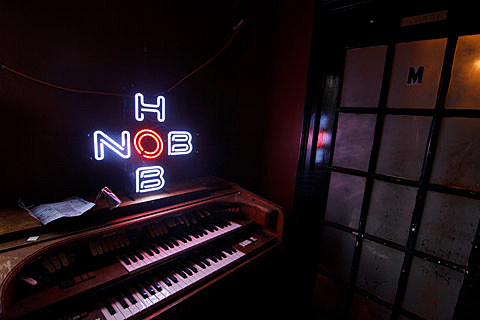 The Young (by Amanda Hatfield)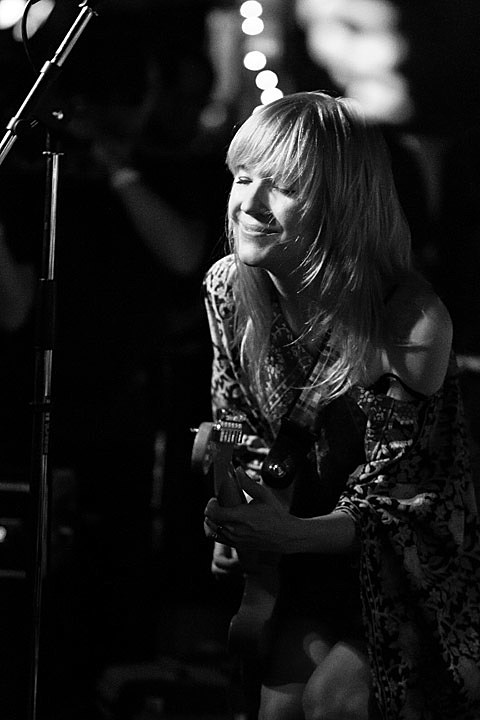 UME (with Anthony Bourdain cameo) (by Tim Griffin)