Passion Pit played The Backyard w/ Octopus Project & Pacific Air (pics, setlist)
TSG@GRIFFINSHOT.COM
photos by @griffinshot - Tim Griffin
Passion Pit @ The Backyard - 9/15/2012

Though earlier in the Summer they hit some bumps-in-the-road forcing show cancellations, Passion Pit have not lost their stride. They came to Austin and The Backyard in support of their latest album 'Gossamer' (released in July), and there was no shortage of energy for the show, both on stage and throughout the audience. Michael Angelakos' vocals sounded great, and the new songs translated extremely well live.
Their 17-song set, listed after the pictures below, included an even split between albums 'Manners' and 'Gossamer', with a few tracks from the 'Chunk of Change' EP rounding out the performance. If you haven't given 'Gossamer' a listen yet, you really should. I'm doing just that on Spotify as I write this.
Austin's own The Octopus Project and tour mates SoCal's Pacific Air (formerly KO KO) opened the show.
More pictures from all three bands and full Passion Pit setlist below.

--
Pacific Air
The Octopus Project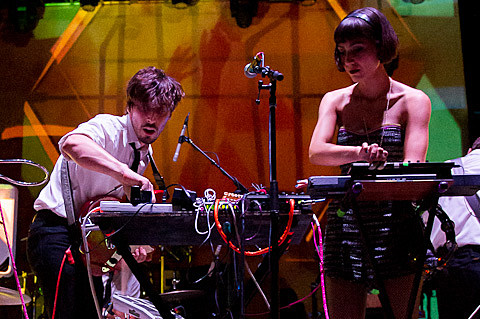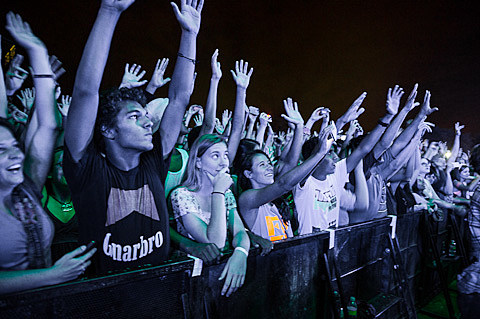 Passion Pit
Passion Pit @ The Backyard on 9/15/2012:
Take a Walk*
The Reeling~
Moth's Wings~
Better Things+
Let Your Love Grow Tall~
Carried Away*
It's Not My Fault, I'm Happy*
Eyes as Candles~
To Kingdom Come~
Live to Tell the Tale+
Constant Conversations*
Love Is Greed*
I'll Be Alright*
Smile Upon Me+
Sleepyhead~
Encore:
Mirrored Sea*
Little Secrets~
* Gossamer
~ Manners
+ Chunk of Change EP