Morrissey celebrated his birthday in Dallas (pics, setlist)
Timothy S. Griffin
Morrissey @ The Majestic, Dallas - 5/22/2014

"The question I have to ask is: Where the hell did those 32 years go?"
So began Steven Patrick Morrissey's 55th-birthday set at the Majestic Theater in downtown Dallas, his long-awaited return following two cancellations last year due to, among other things, a bout of double pneumonia, a bleeding ulcer and something called Barrett's esophagus, in case you need a band name. He was referring, of course, to those long-ago days in The Smiths, formed in 1982 when Morrissey met Johnny Marr. What else are milestone birthdays for if not the brief wistful glance backward?
But that beloved band remains very much a distant memory for Morrissey: His tidy, occasionally jarring 17-song set list Thursday night consisted of only three Smiths offerings, among them the band's very first single ("Hand in Glove," emerging from its time capsule almost unaltered) and "Asleep," the grim B-side to the 1985 single "The Boy with the Thorn in His Side" said to have been performed only once live by the band.
The latter was a strange offering with which to begin to begin an abbreviated, two-song encore: "There is another world/There is a better world," moans the suicidal narrator accompanied only by a piano playing a lullaby's melody. "Well, there must be." But the faithful (and is there any other kind of Morrissey fan?) reveled in its desolate beauty. What is a Moz show, after all, if not a chance for a thousand people to get together and feel good about feeling awful? - [The Dallas Morning News]
Morrissey celebrated turning 55 in Dallas last week (5/22/2014) at The Magestic Theater, one of three Texas shows on his current tour. Dallas got a bunch of songs from his soon-to-be-released World Peace is None of Your Business and probably not enough '80s-era classics for most fans. (No cheeky inclusion of "Unhappy Birthday," either.)
Two days later, Moz hit Austin Music Hall (5/24) for a sold-out show. Pics setlist and video from that are on BrooklynVegan. Setlist and pics from the Dallas show -- plus ones of opener Kristeen Young -- are below.

--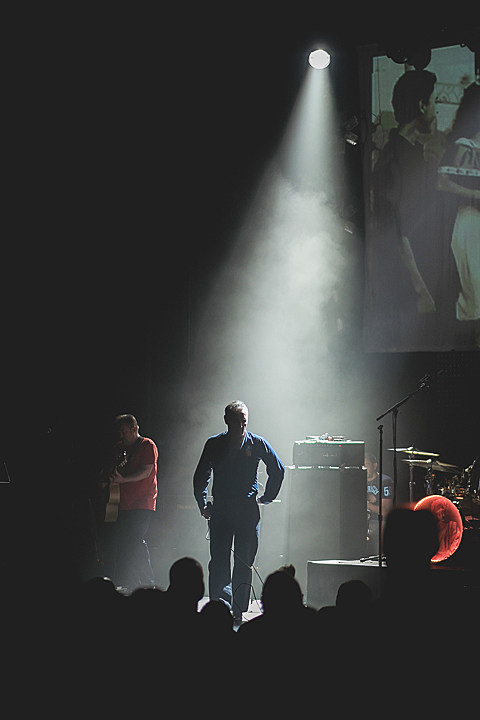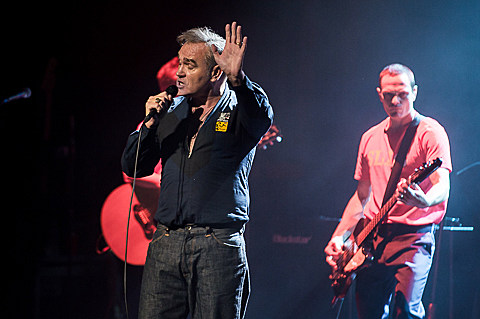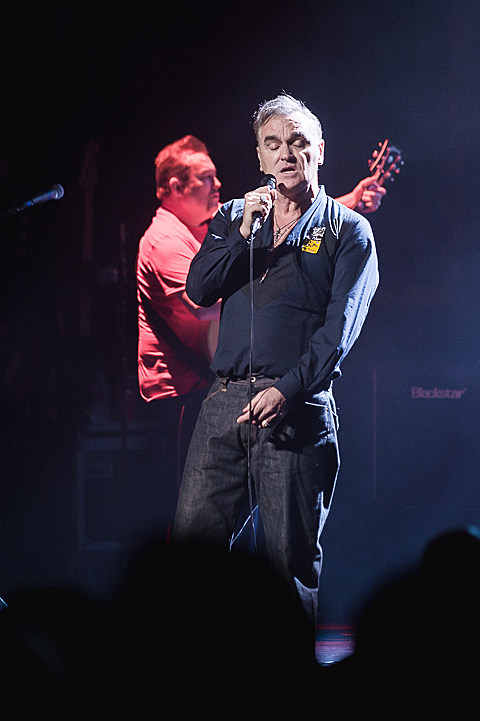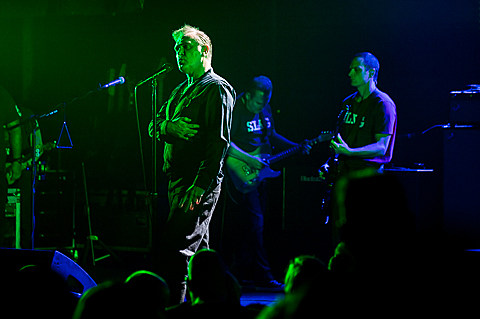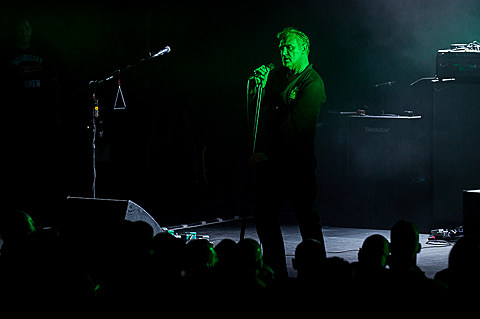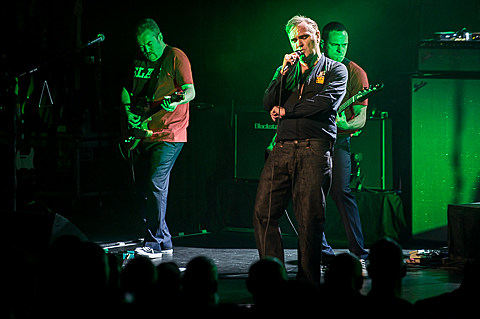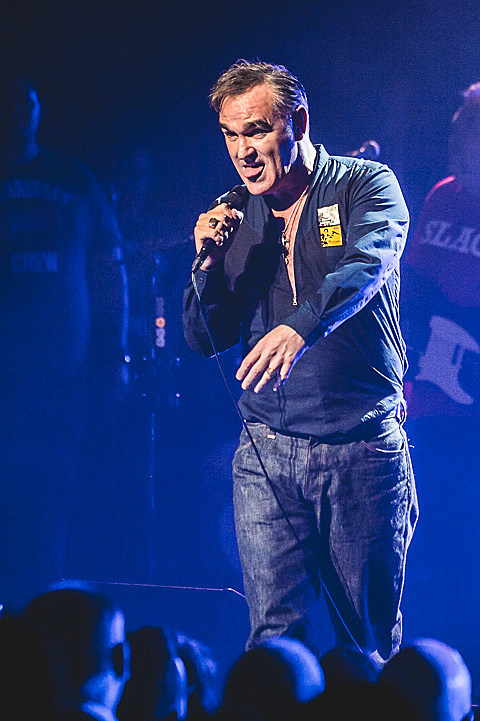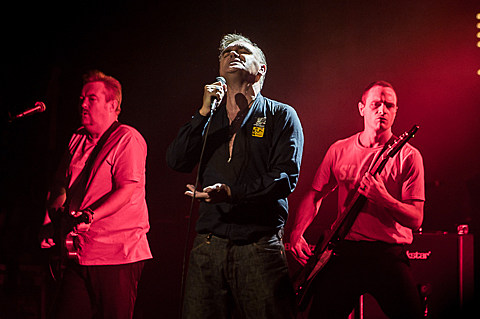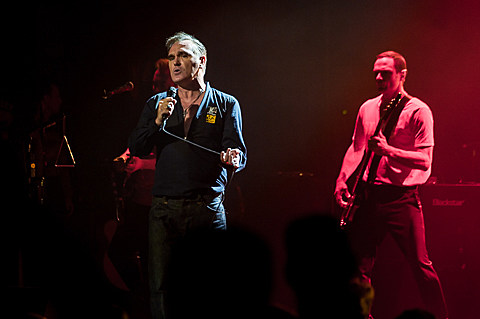 Setlist - Morrissey @ The Majestic, Dallas - 5/22/2014
One Day Goodbye Will be Farewell
Speedway
Ganglord
I'm Throwing My Arms Around Paris
Earth Is The Lonliest Planet
Everyday Is Like Sunday
The Bullfighter Dies
Hand In Glove (The Smiths)
The Youngest Was the Most Loved
Life Is A Pigsty
Trouble Loves Me
World Peace Is None Of Your Business
Yes, I Am Blind
Meat Is Murder (The Smiths)
The National Front Disco