Loretta Lynn played The Moody Theater with Jim Lauderdale (pics & more dates)
Timothy S. Griffin
Loretta Lynn @ The Moody Theater on 2/17/2012

"Friday night at ACL Live, Loretta Lynn had a cold. Based on her sniffling and coughing it was a pretty bad one, but she didn't let it get to her. Maybe it tired her out a bit, especially toward the end, but for most of the night, the country music legend was just that, a legend, delivering a set to a crowd full of fans that probably would have been satisfied with much less.
One thing that's clear from last night is that Lynn is tough. Friday's show was originally supposed to happen last September, but Lynn had to reschedule because of knee surgery. She canceled some shows after that because of illness. Introduced as the first country music star to have a motion picture made about her life, the 76-year-old singer took the stage in a long-sleeve, blue sequined dress after her 9-piece band and her daughter Peggy warmed up the crowd. Lynn stood through nearly the entire hour-long set, something she hasn't done for every show on her current tour." [Austin 360]
The Coal Miner's Daughter, who currently has another 23 shows scheduled between now and the end of October, was joined by friends and family at the Moody Theater on Friday (2/17), including one of her twin daughters - Peggy (Coal Miner's Granddaughter?), as well as Jim Lauderdale who opened the night.
Here are some pictures from show. More of them, with a list of all tour dates, below..

--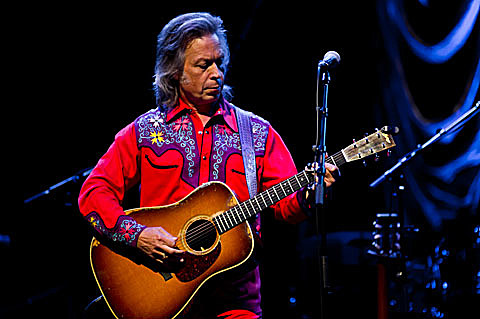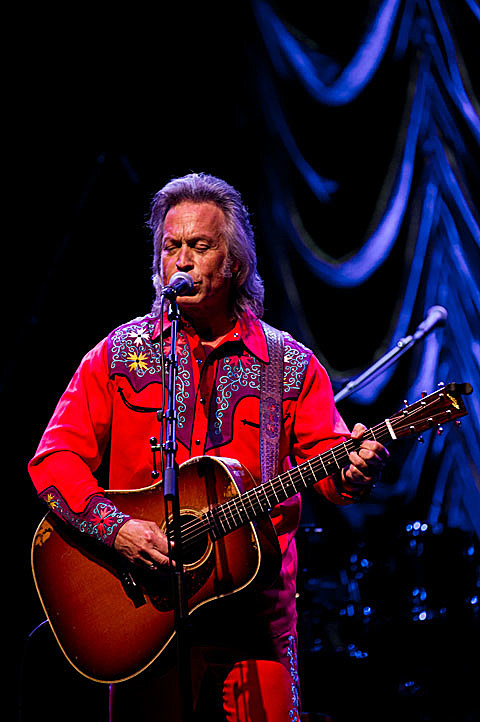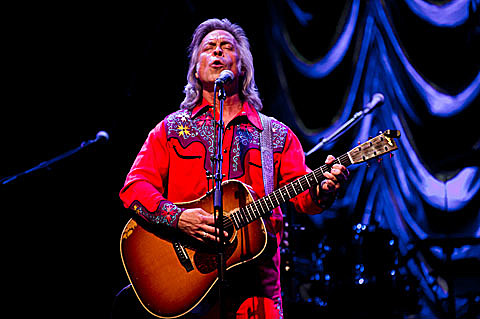 Peggy Lynn & The Coal Miner's Band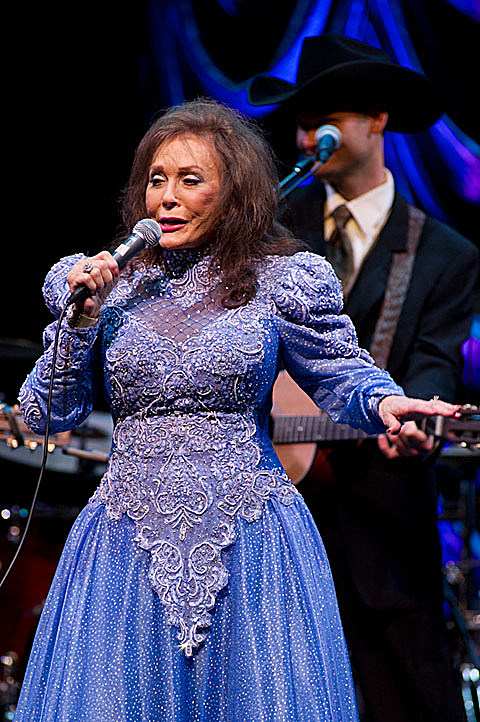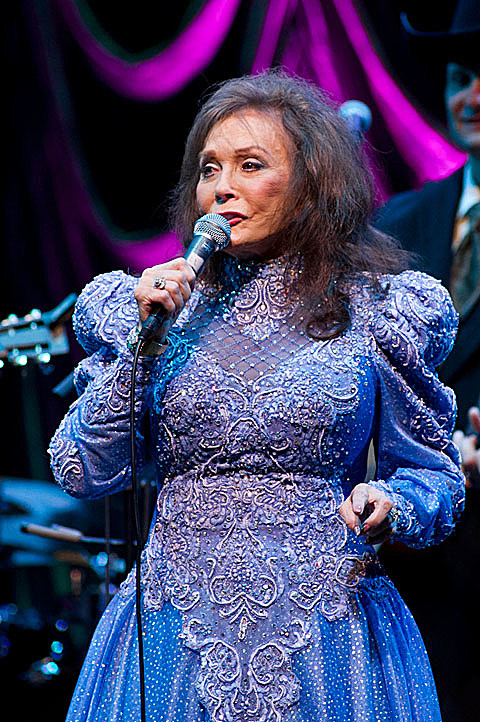 02/18/12 - CONCHO, OK - LUCKY STAR CASINO
02/25/12 - ASHLAND, KY - PARAMOUNT ARTS CENTER
03/02/12 - SHIPPENSBURG, PA - H. RIC LUHRS PERFORMING ARTS CENTER
03/03/12 - VERONA, NY - TURNING STONE RESORT & CASINO
03/16/12 - ROBINSVILLE, MS - GOLD STRIKE CASINO
03/17/12 - ROBINSVILLE, MS - GOLD STRIKE CASINO
03/30/12 - MORRISTOWN, NJ - MAYO PERFORMING ARTS CENTER
03/31/12 - ITHACA, NY - STATE THEATRE
04/01/12 - MORGANTOWN, WV - WVU CREATIVE ARTS CENTER
04/07/12 - DURHAM, NC - DURHAM PERFORMING ARTS CENTER
04/13/12 - DURANT, OK - CHOCTAW CASINO RESORT
04/14/12 - GRANT, OK - CHOCTAW CASINO RESORT
04/27/12 - NEWBERRY, SC - NEWBERRY OPERA HOUSE
04/28/12 - NORTH MYRTLE BEACH, SC - ALABAMA THEATRE
05/04/12 - OCEAN CITY, MD - INLET BEACH FESTIVAL
05/19/12 - WINNIE, TX - NUTTY JERRY'S
05/20/12 - SAN ANTONIO, TX - MAJESTIC THEATRE
05/26/12 - HURRICANE MILLS, TN - RANCH
06/10/12 - SALAMANCA, NY - SENECA ALLEGANY CASINO & HOTEL
06/22/12 - OAKBROOK TERRACE, IL - DRURY LANE THEATRE
06/23/12 - OAKBROOK TERRACE, IL - DRURY LANE THEATRE
06/24/12 - OAKBROOK TERRACE, IL - DRURY LANE THEATRE
10/05/12 - BILOXI, MS - IP CASINO RESORT AND SPA