Lily Allen played Stubb's with Samsaya (pics, setlist)
Timothy S. Griffin
photos by @griffinshot - Tim Griffin
Lily Allen @ Stubb's - 9/14/2014

Austin Chronicle: How do you spend your time on tour when you're not playing?
Lily Allen: In between shows I like to to sit in my hotel room and listen to music. I'm also really into culture and I'll often also go and see a museum or art exhibition.
AC: You're a mother of two. How has that influenced your music?
LA: I'm happier than ever. Motherhood has changed my life overall and definitely my process. Before, I had as many hours in the day as I wanted to write songs, and now I need to get back for tea time and bath time and that kinda thing. When I write, I just have to write quicker.
AC: What music influences you?
LA: I'm into Cajun, country, rock, and soul. I really like urban music, because the Streets were a massive influence on me, garage, and underground music. Lately, I've been listening predominantly to hip-hop and rap. -[AC]
Snarky UK pop singer Lily Allen brought her myriad influences and a small army of backup dancers to Stubb's on Sunday night (9/14) as part of her ongoing Sheezus tour. Norwegian singer Samsaya opened the show and pictures from the whole night, as well as Lily's setlist, are in this post.
More below...

--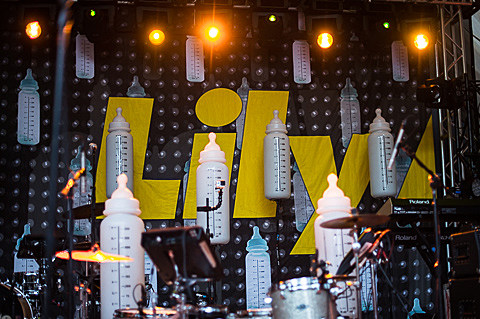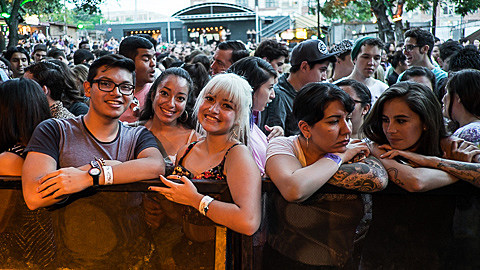 Samsaya
Lily Allen
Lily Allen @ Stubb's 9/14/2014
Sheezus
Not Fair
LDN
As Long As I've Got You
Our Time
Everyone's At It
The Worst
URL Badman
Bass Like Home
Life For Me
Littlest Things
Miserable
The Fear
22
L8 CMMR
Who'd Have Known
Fuck You
----------------
Or Nah
Hard Out Here
Smile