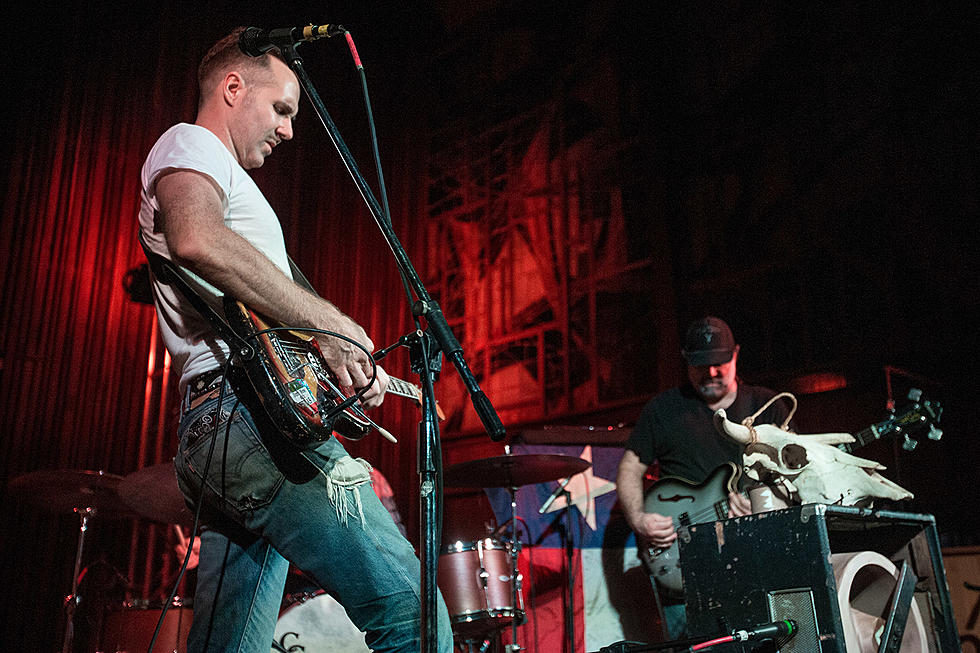 Lift to Experience reunited for SXSW (pics & videos)
photo by Amanda Hatfield
Cult Texas spacerock legends Lift to Experience reunited for a trio of shows at SXSW this year to mark the reissue of their debut (and only) album, 2001's The Texas-Jerusalem Crossroads. (The band played a few Texas shows in 2016 as a lead-up to their appearance at the UK Meltdown fest.) My companions weren't keen on spending the last big night of SXSW in a church, but with live appearances from Lift to Experience being rare, I went alone to the band's third and final show, at Central Presbyterian Church.
Under red lights, behind a rotating Leslie speaker with a longhorn skull on top of it ("Does this old turkey sound ok?") and in front of a Texas flag, Josh T Pearson (newly beardless), Josh Browning, and Andy Young played to an avid audience who rewarded the hour-long set with a standing ovation. The booming drums sounded nearly apocalyptic in the church, guitar reverberated all the way up into the rafters, and Pearson's vocals sounded like a preacher portending brimstone and hellfire.
Hopefully these SXSW shows aren't the end of Lift to Experience's reunion, but don't count on it; Pearson said, "I'm not sure if we're going to get to do this again in our lifetime," during the set. Pictures are in the gallery above, and watch a couple of video clips below.