Guided By Voices played Emo's (pics)
Timothy S. Griffin
Guided By Voices @ Emo's on 9/25/2012

On Tuesday (9/25) Guided By Voices brought their vices and second album of 2012, Class Clown Spots A UFO, to Emo's East. Fresh off recent a recent performance at the Deluna Festival, they were in fighting shape and ready to go. In addition to music, there was enough smoking and drinking onstage to kill a large elephant / keep things running smoothly throughout the 2-hour show.
The boys from Ohio made the most of those hours too, fitting in anywhere from 40-60 songs, and clearly had a great time. The audience did too. I wasn't able to get a copy of the full setlist, but am including one from their New Orleans show a few days earlier to give an idea (see below).
In addition to their "Tour of the South" which wraps up tonight (9/29) in ST. Louis, MO, frontman Robert Pollard has been busy releasing a new solo album last week and has an art show in NY next week. And they'll release a third LP before 2012 is through. They do keep quite busy.
Check out more pictures and the New Orleans setlist below.

--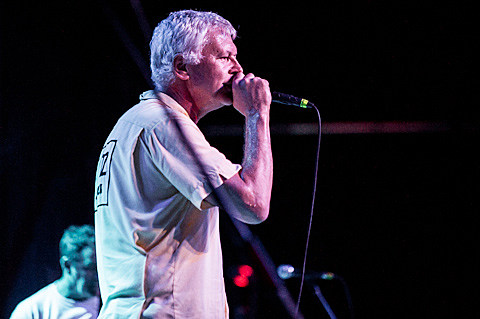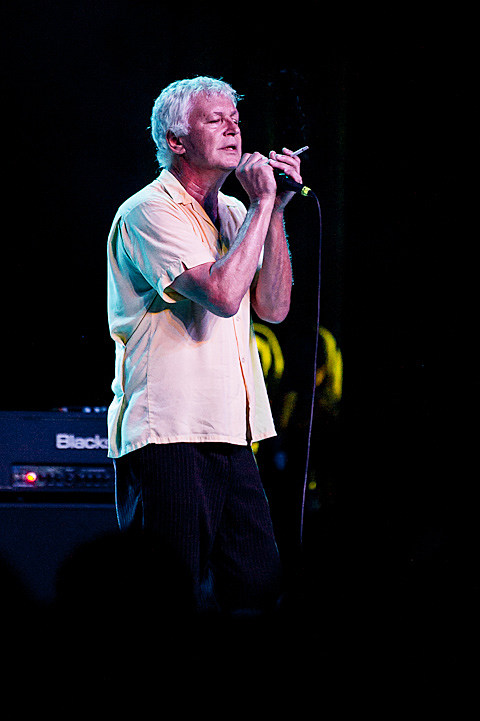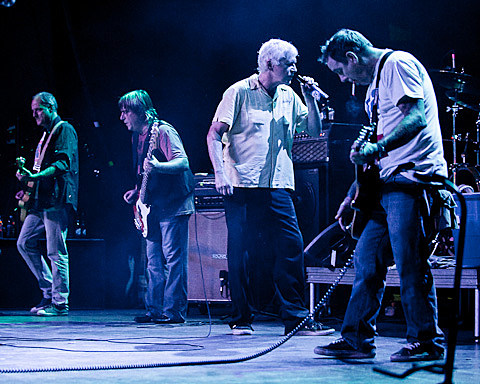 Setlist from GBV show at One Eye'd Jacks in New Orleans 3 days earlier (9/22):
Laundry and Lasers
He Rises! Our Union Bellboy
The Head
Chocolate Boy
Smothered in Hugs
Blue Babbleships Bay
Hang Up and Try Again
Spiderfighter
Doughnut for a Snowman
Keep It in Motion
Echos Myron
#2 in the Model Home Series
Expecting Brainchild
Chain to the Moon
The Unsinkable Fats Domino
Starfire
God Loves Us
Hang Over Child
Roll of the Dice, Kick in the Head
How I Met My Mother
Class Clown Spots a UFO
14 Cheerleader Coldfront
If We Wait
The Opposite Continues
Waves
The Goldheart Mountaintop Queen Directory
Imperial Racehorsing
Cut-Out Witch
I Am A Scientist
No Transmission
We Won't Apologize for the Human Race
Game Of Pricks
Encore:
Shocker in Gloomtown
A Good Flying Bird
Matter Eater Lad
Unleashed! The Large-Hearted Boy
Encore 2:
My Valuable Hunting Knife
Awful Bliss
Tractor Rape Chain
Exit Flagger
Encore 3:
Pimple Zoo
Quality Of Armor
A Salty Salute
Motor Away