Fun Fun Fun Fest 2012 pics & video (part 4): Fucked Up, Japandroids, Valient Thorr, Turbonegro, Ceremony & more
Turbonegro / Valient Thorr / Ceremony @ FFF Fest 2012

Fun Fun Fun Fest came to a close at Auditorium Shores on Sunday (11/4), with the Black Stage housing a Turbonegro headlining set, plus appearances by Fucked Up, Valient Thorr, The Briefs, Turbonegro, Ceremony, Camp X-Ray, Japandroids, Between the Buried and Me and many others. Pictures from the final day at Auditorium Shores including pictures from the BV-presented afterparty with Ceremony, Bleached and more, are below.
And what a weekend it was on the Black Stage, with names like X, Napalm Death, Youth of Today, Tomahawk, PiL, The Spits, and many others. If you missed any of our previous sets, check out one set from the Black Stage on day 1 HERE, a second HERE, day 2 HERE Black Lips with Val Kilmer HERE and Ume HERE.
More to come. More below...

Valient Thorr by Keith Marlowe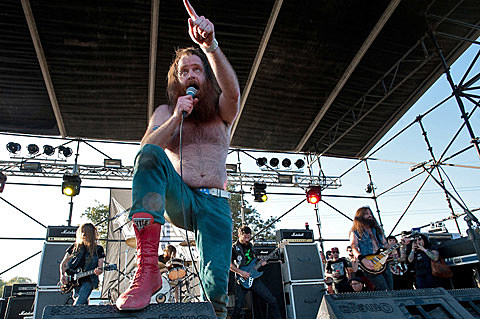 The Briefs by Keith Marlowe
Turbonegro by Keith Marlowe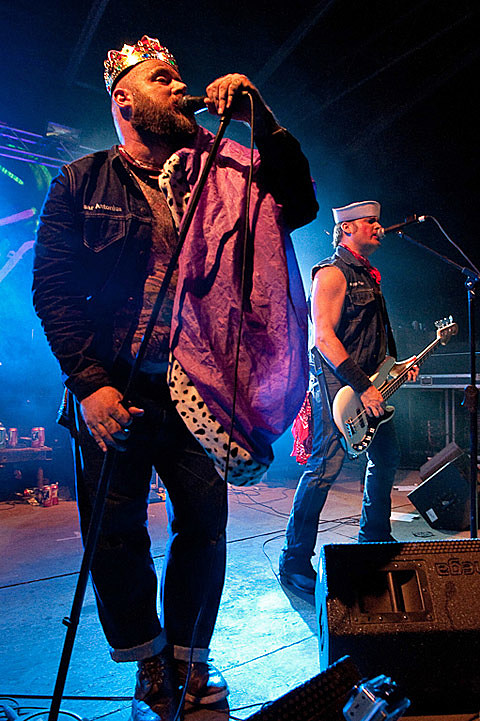 Ceremony by Keith Marlowe
Camp X-Ray by Keith Marlowe
Japandroids by Harriet Roberts
Between The Buried and Me by Harriet Roberts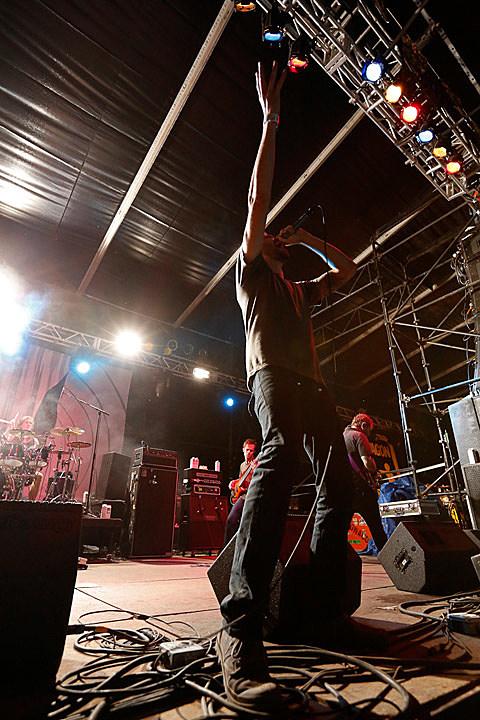 Fucked Up by Harriet Roberts