Fun Fun Fun Fest 2015 in pics: Venom, L7, Lauryn Hill, Future Islands, Alvvays, Afrika Bambaataa & many more
Tim Griffin
photos by @griffinshot - Tim Griffin
Fun Fun Fun Fest 10 - Day 3 - 11/8/2015

Fun Fun Fun Fest wrapped up on Sunday (11/8). We already posted a bunch of pictures on BrooklynVegan, and now we've got more, including shots of Venom, L7, Lauryn Hill, Future Islands, Alvvays, Afrika Bambaataa and more.
Day 2 pics here, and day 1 pics here and here and here.
More day 3, below....

--
Broncho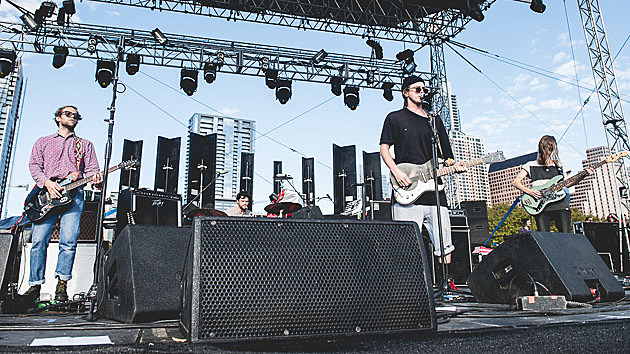 Afrika Bambaataa's Dance Party
Off!
Todd Barry
Twerking Lessons with Big Freedia
Alvvays
Andrew W.K. Motivational Speaker
Big Freedia
The Growlers
MSTRKRFT
Chromeo
L7
Future Islands
Venom
Ms. Lauryn Hill