Killdozer played the FINAL show @ Emo's Red River (pics)
Timothy S. Griffin
Final Night @ Emo's Red River - 12/30/2011

12/30 marked the end of an era for Austin and Red River. Emo's held their last-ever show on the Inside stage (aka Emo's Jr) with Rituals, Women in Prison, and Killdozer. Killdozer were one of the first-ever acts to sell-out Emo's Outside stage which closed in September during ACL with a DFA 1979 show. What will happen to the space now is still unknown, but one rumor is that the new owner will turn it into a hotel. Other rumors include "retail", "condos" and "new music venue" (or maybe a mix of at least two).
People came to Emo's on Friday, one night before New Year's Eve, to see the bands, but many spent a great deal of time just hanging out back - soaking in the idea that this was the last hurrah for the Emo's Red River location (after nearly 20 years). Former and current employees, family, fans, and anyone else that could fit filled the venue for the last night.
As the end got closer, pieces of the location (including the front of a hand towel dispenser??) became artifacts and souvenirs. Fan blades, bricks, torn pieces of posters - all were collected ravenously in an attempt to hold on to some molecule of what once was.
After the bands finished the atmosphere filled with goodbyes, hugs, firecrackers, Katy Perry over the PA, and general mayhem. Beer sprayed, the bar was all but emptied of its liquids, and a well-worn shirt was torched.
As for what happens now, the Emo's mantle now resides at 2015 E. Riverside (aka Emo's EAST), and talk remains of a downtown location elsewhere. While it's great to look forward to what's next - the Red River area, and SXSW, will not be the same without Emo's as a central part of it. R.I.P. Emo's.
Pictures from the final night continue below...

--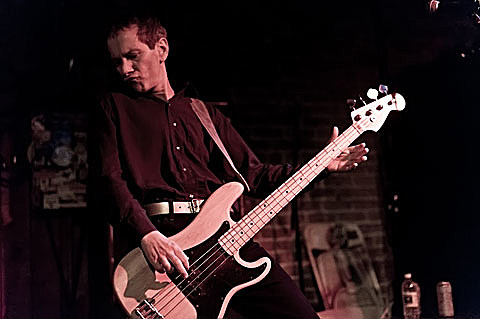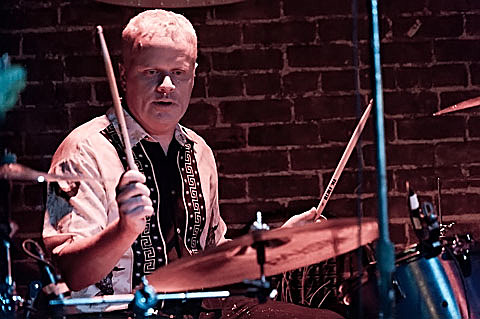 Final Night at Emo's Red River