Dum Dum Girls, The Pains of Being Pure at Heart, Polica & more @ Chevrolet Courtyard (Thurs / Fri SXSW pics)
Dum Dum Girls / The Pains of Being Pure at Heart / Polica

Friday night (3/14) at the Chevrolet Courtyard was a pretty stellar night of indie stars, for what was easily the most packed night at the open air venue during SXSW. The Strokes' Julian Casablancas officially debuted his new band, The Voidz as well as new songs from their forthcoming album. There was also a killer set from the new line-up of The Pains of Being Pure at Heart (who played our Saturday day party); a revealing performance from Dum Dum Girls (one of about 13 they did during SXSW); and the two-drummer attack of Minneapolis' Polica.
The night before (3/13) kicked off with North Carolina duo Sylvan Esso who had just played our day party at Red 7 a couple hours earlier (they were great both times), plus Virginia band Gang of Youths and more.
Chevrolet were also giving away iPod Shuffles at their Courtyard shows, not to mention taxiing people around SXSW for free. Pictures of Wednesday night (3/12) at Chevrolet Courtyard are HERE, and more pics from their Thursday and Friday Courtyard shows below...
Sylvan Esso @ Cedar St on Thursday (photo via benjaminsecretnote)

Gang of Youths (Thursday)
The Pains of Being Pure at Heart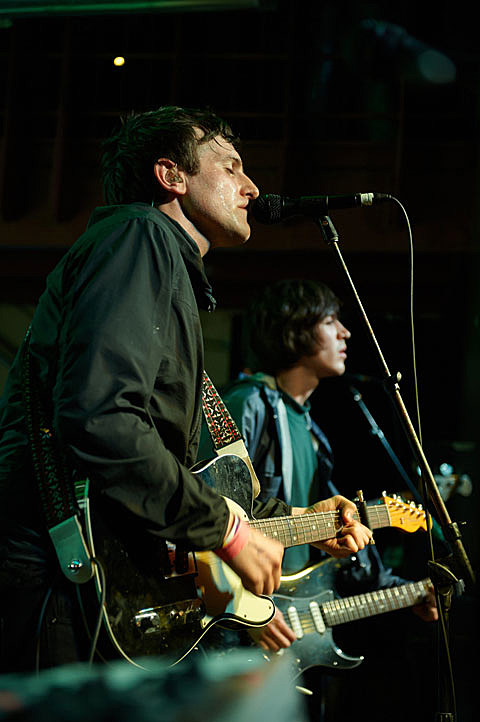 Julian Casablancas & the Voidz