Dr. Dog played Stubb's with Saint Rich (pics)
Sarah Frankie Linder
photos by Sarah Frankie Linder
Dr. Dog, Saint Rich @ Stubb's 2/21/2014

"We may have performed more times in Austin than any other city," McMicken said. "Stubbs is just one of the finest places to play. I think that outdoor at night is the best environment to play in, the sound is incredible. Austin is just a great place to play music."
Dr. Dog's sphere of influence has certainly grown much wider since the last time they came to Austin, with their 2012 album release, Be The Void, ranking in the Billboard 200 chart at number 45 in 2012.
With the release of B-Room, however, McMicken explained that gauging their popularity as a band continually proves to be less about the industry and more about the fans.
"I feel like it's an interesting window in the commerce of the music business," McMicken said. "On the charts, our current record has sold less than any album we've ever made. But on Spotify there's all these plays. Clearly people are listening to it, but in the business sense it would appear far less are." - [Daily Texan]
Dr. Dog's winter tour hit Austin on Friday (2/21) for a show at Stubbs with Delicate Steve offshoot and boogie rock enthusiasts, Saint Rich. Pictures from their show are in this post.
More below...

--
Saint Rich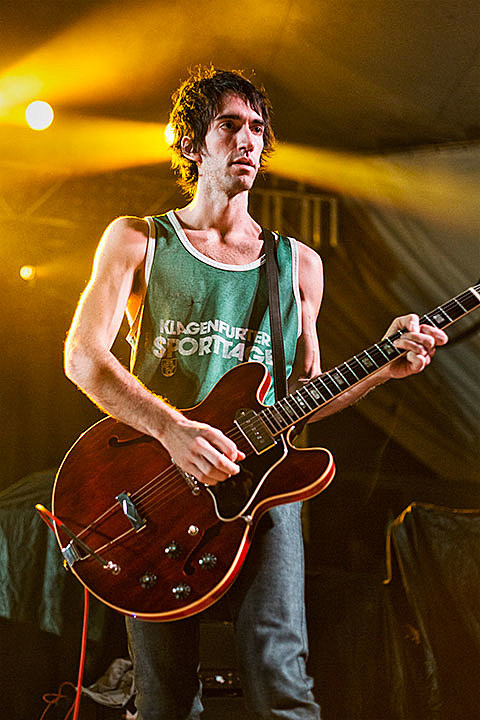 Dr. Dog