Chaos in Tejas lineup grows again; SXSW shows planned
John Baizley at Union Transfer (more by Maclyn Bean)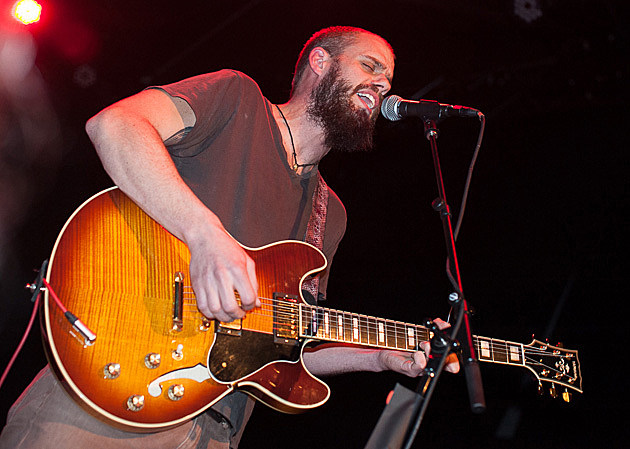 As discussed at BrooklynVegan, Baroness, Culo, Cut Hands, Waste Managcement are the latest batch of additions to the 2013 iteration of Chaos in Tejas, joining onto an already stealler lineup with names like Andy Stott, Bolt Thrower, Framtid, The Marked Men and many more. Tickets are still available.
In addition, BV also has details on a pair of recently annouced Chaos shows during SXSW, including the freshly announced Beerland show set for 3/14 wit Wiccans, The Spits and more.
Don't forget, The Spits will also be at the BV day party on Thursday (3/14) and you can look forward to a set from John Baizley of Baroness at North Door on 3/16, part of the Invisible Oranges / BrooklynVegan official SXSW showcase.