Burning Love playing Fun Fun Fun Fest, but first a Summer Southern Lord tour w/ Black Breath (dates)
Burning Love (more by Meghan McInnis)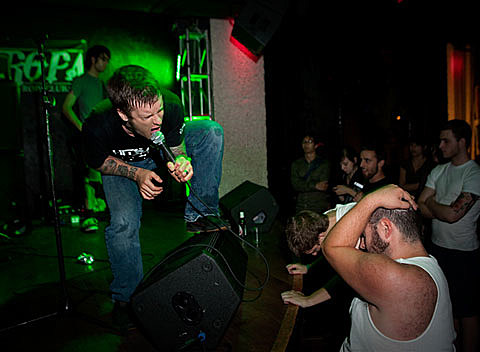 Let the lineup leaks begin! Canadian hardcore band Burning Love (featuring ex-Cursed vocalist) have revealed they'll be playing Fun Fun Fun Fest 2012 in November (hopefully with At the Drive-In) (and many others). Anyone else leaked yet? Let us know in the comments.
You don't have to wait that long to catch Burning Love though. The band will be touring around a bunch this year, and that includes a run this summer as part of a Southern Lord Summer tour with Black Breath, Martyrdod, and Enabler. That tour visits TX for three nights:

6/27/2012 Club Dada - Dallas, TX [tickets/info]
6/28/2012 Red 7 - Austin, TX [tickets/info]
6/29/2012 Walter's - Houston, TX [tickets/info]
All three TX dates are also with Power Trip and Wild//Tribe. Ticket links are provided above, though the shows are not necessarily on sale yet.