Bun B played Red Bull Sound Select w/ Max Frost, Bagheera & The Digital Wild @ The North Door (pics)
Timothy S. Griffin
photos by @griffinshot - Tim Griffin
Bun B shows his support for 4/20 (and West and Boston) @ The North Door

As we mentioned last week, Bun B came to Austin's North Door to play a Red Bull Sound Select show, curated by ScoreMore. Included on the bill were locals Max Frost, Bagheera, and The Digital Wild (and a special appearance by Vince Young).
We stopped by and took some pictures at the $3 show.
UPDATE: The Next $3 Austin Red Bull Sound Select show is at Holy Mountain on May 1st with Lance Herbstrong, Shakey Graves, Emily Bell, and T Bird and the Breaks.
More pictures below....

--
The Digital Wild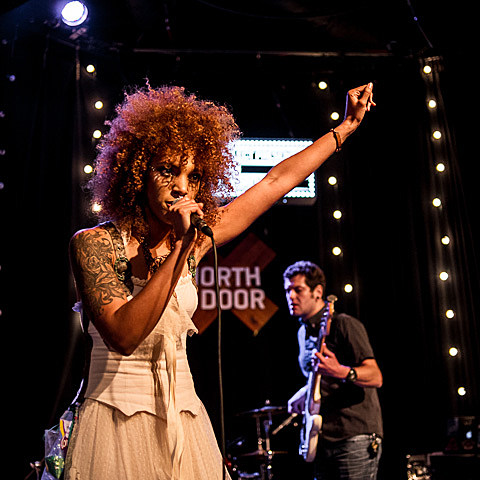 Bagheera
Max Frost
Bun B