Ben Nichols brought his 'Bike Riders Southern Ride' to Red 7 w/ Mike Herrera (pics, videos, more dates)
TSG@GRIFFINSHOT.COM
photos by @griffinshot - Tim Griffin
Ben Nichols @ Red 7 - 9/10/12

Ben Nichols, frontman for Lucero, came to Red 7 with Mike Herrera for the Bike Riders Southern Ride. Billed as "BIKERIDERS SOUTHERN RIDE... BEN NICHOLS SOLO TOUR! MUSIC, MOTORCYCLES AND TATTOOS!", it delivered on all three.
Herrera, best known for his bands MXPX and Tumbledown, opened the night and led the audience right to Nichols' door. Ben stepped through it, and as always when he's in Austin, he was at home.
After being introduced by Texas' own ink master Oliver Peck, Ben paused for a moment saying he had no idea [where to begin], which quickly got a call out from the audience for "100 Miles!". A quick glance and an "O.K." later he began. An hour and forty-five minutes flew by and it was done, with laughter, drinks, constant sing-alongs from the crowd, stage dives, and even a guest from the audience joining Ben for a song ('My Best Girl') to finish out the set.
The tour continues through Saturday 9/15, after which Ben rejoins Lucero for their world tour covering North America, Europe, The U.K., and Australia. Lucero will be back in Austin for Fun Fun Fun, and will close out the year in N.Y. and N.J.
More pictures from the show (with videos and tour dates, too) below....

--
Mike Herrera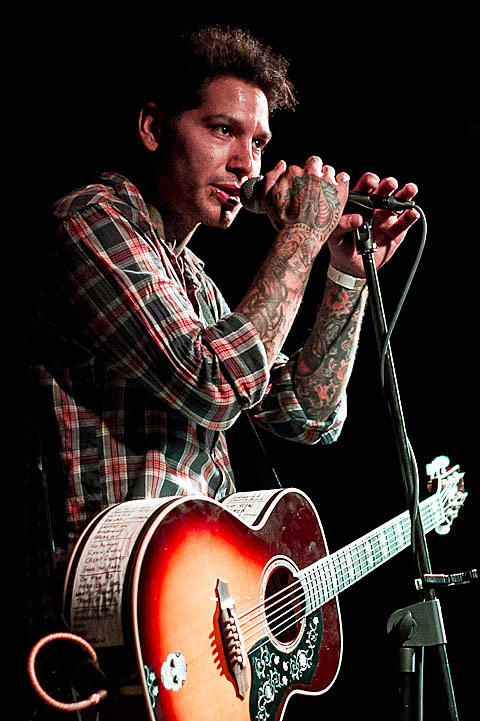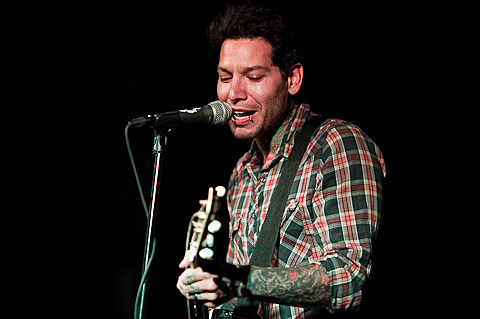 Ben Nichols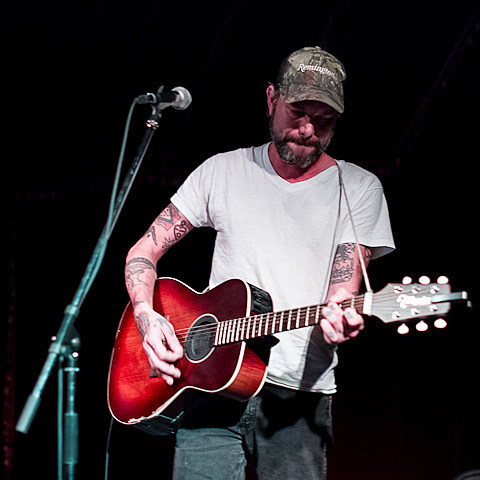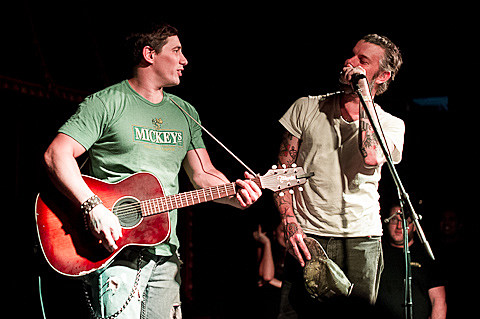 Ben Nichols live at Red 7 - 100 miles (via youtube)

Ben Nichols live at Red 7 - Bruised Ribs (via youtube)

Ben Nichols live at Red 7 - Raising Hell (via youtube)

Ben Nichols - 'My Best Girl' (live, featuring a member of the Ben Nichols Fan Club) :) 20120910 @ Red 7 Austin

Ben Nichols (solo) Bike Riders Southern Ride Tour
Fri-Sep-14, Ft. Smith, AR, Neumeier's Rib Room & Beer Garden
Sat-Sep-15, Little Rock, AR, Arkansas Sounds Music Festival Fundraiser at the Rev Room
Lucero 2012 /2013 World Tour
North America
09/29/12 Little Rock, AR
10/05/12 Martinez, CA
10/07/12 San Francisco, CA
10/11/12 Knoxville, TN
10/12/12 Winston-Salem, NC
10/13/12 Greenville, South Carolina
10/14/12 Athens, OH
10/16/12 Raleigh, NC
11/02/12 Austin, TX Fun Fun Fun Fest
11/02/12 Austin, TX Club DeVille
11/03/12 Hot Springs, AR
EU & UK
11/19/12 Cologne Underground Germany
11/20/12 Berlin Comet Club Germany
11/21/12 Amsterdam Paradiso Netherlands
11/22/12 Tunbridge Wells Forum United Kingdom
11/23/12 Manchester Night & Day United Kingdom
11/24/12 Edinburgh Bannermans United Kingdom
11/26/12 Newcastle Cluny 2 United Kingdom
11/27/12 Bristol Fleece United Kingdom
11/28/12 Brixton, London Windmill United Kingdom
11/29/12 Brixton, London Windmill United Kingdom
11/30/12 Brixton, London Windmill United Kingdom
12/01/12 Brixton, London Windmill United Kingdom
North America
12/28/12 Brooklyn, NY Brooklyn Bowl United States
12/29/12 Brooklyn, NY Brooklyn Bowl United States
12/30/12 Revere, MA Wonderland Ballroom United States
12/31/12 Montclair, NJ Wellmont Theatre United States
12/31/12 Montclair, NJ Wellmont Theatre United States
Australia
02/23/13 Brisbane Soundwave Festival Australia
02/24/13 Sydney Soundwave Festival Australia
03/01/13 Melbourne Soundwave Festival Australia
03/02/13 Adelaide Soundwave Festival Australia
03/04/13 Perth Soundwave Festival Australia